Hi everyone
Today we are very proud to say that the Carbon 1 MK II has won the prestigious JEC Innovation Award for design.
The JEC Awards are the Oscars of the Composites sector. Major players including household names like BMW and Ford and industry giants Covestro and Toray were battling it out this year.
This is real validation from the industry that they believe in the project and Carbon Mobile's role in accelerating the adoption of high performance materials in electronics.
We couldn't be here without you. Your belief has kept us going and purchasing the Carbon 1 MK II demonstrated that there is real consumer demand for a carbon fiber monocoque smartphone.
Here's the moment Firas accepted the award at the virtual event held earlier today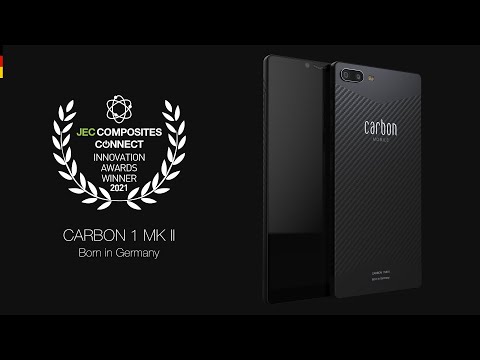 Onwards and upwards and more awards to come!
You can read more here: Carbon Mobile | JEC Innovation Award Winner for Carbon 1 MK II - Newsroom - Carbon Mobile
Thanks all